Vodafone's been banging out top mobile plans for donkey's years, but in the last couple of years it's brought something else to the UK: home broadband.
So how does it measure up? Does it deliver on the same level as its mobile network? Let's pick it apart and find out.
Overview
What we like about Vodafone broadband
Smart router and accompanying app makes it easy to control your home network
Great for families
Fibre optic broadband prices are great
Superfast fibre packages are great for people who like to watch online video - average download speeds of 35Mb and 63Mb
Truly unlimited downloads across the board
What we don't like about Vodafone broadband
ADSL prices aren't so great
Faster broadband is available from other providers
So is cheaper broadband, a lot of the time
Not many extras, and no discounts for mobile customers
Cost
Vodafone is priced at the cheaper end of the scale, particularly for fibre broadband. For fibre, it's around the same price as TalkTalk, Plusnet, and EE, and usually cheaper than BT, Sky, and Virgin Media. Its standard ADSL broadband, however, is quite a bit more expensive than most of its rivals - it's almost always worth going for fibre instead.
Costs can be a bit confusing from Vodafone, actually. For a start, ADSL is overall priced very similarly basic fibre, even though it's slower. The company also boasts that line rental is included in your broadband price… but this is the case for all broadband providers these days.
It really is best to compare deals with our comparison tool - this'll show you the full, all-in, accurate current price of Vodafone broadband and how it measures up to the rest of the market. Plus, there are often special offers on for various providers' services - the best value package for your postcode can change all the time.
This is how much Vodafone costs right now:
*Average speeds are based on the download speeds of at least 50% of customers at peak time(8pm to 10pm). Speed can be affected by a range of technical and environmental factors. The speed you receive where you live may be lower than that listed above. You can check the estimated speed to your property prior to purchasing.
Vodafone Broadband review
Compare broadband deals in your area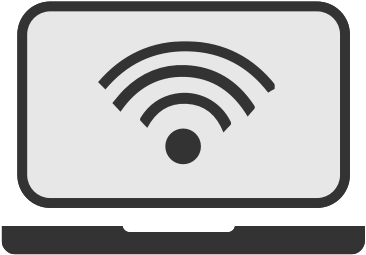 Speed
Vodafone broadband comes in three speeds: basic ADSL, average 35Mb (fibre optic), or average 63Mb (fibre optic). This is identical to what you can get from most Openreach-based providers, including Sky, TalkTalk, Plusnet, and EE.
Still, it's not as fast as Virgin Media, which has a package with average speeds of 362Mb - and its entry-level fibre option isn't as speedy as BT Superfast Fibre Broadband, which has average speeds of 50Mb.
The actual speeds you'll get with Vodafone - these are only average estimations, remember - can vary depending on where you live. They'll likely be very similar to what you get from other providers though, since they use the same network.
Downloads and traffic management
All broadband from Vodafone is truly unlimited, with no usage cap or limit on how much you can use and download. And there's no traffic management, so your speeds won't ever be artificially slowed down. That means completely unlimited internet with Vodafone, which gets a seal of approval from us.
Router
Tech-wise, the router you get with Vodafone broadband is pretty decent: Wi-Fi is strong and to the latest standards, and 1Gb-speed ethernet ports ensure you get the fastest possible speeds when you connect your computer with a cable.
What make it stand out, however, are its smart features. You can control most aspects of the router using an app on your smartphone (iOS or Android), including special stuff like:
Family Time, which disconnects selected devices at 'bedtime'

A guest network, that lets visitors - or restricted members of your household - use the internet without giving them full network access

Boost, which prioritises the connection to a single device for a couple of hours
It's worth mentioning that most of those things can be done on any router with the right know-how - but Vodafone makes it extremely easy thanks to the app. It means that anyone can do things like set up a guest network in seconds, even if you're not a tech whizz, with minimal faff. We like it.
Vodafone home phone review
All Vodafone broadband includes line rental too, which you can make pay-as-you-go calls on. Or, you can upgrade it to include evening and weekend calls to landlines, or anytime to calls to both landlines and mobiles. That's not bad - it's nice to see calls to mobiles included, for a start - but Vodafone home phone isn't the cheapest around.
You can add quite a few calling features on too, such as anonymous call rejection and call divert. There's more available on a landline from BT, for instance, but it's still a better range than what other similar providers have to offer.
Extras
Vodafone mobile - Vodafone is well known for its massive range of mobile plans - read more about them here. However, unlike with some providers (BT, Sky, EE), there aren't currently any extra benefits for customers who take out both broadband and mobile.
Cancellation credit - If you switch early from your current broadband contract, you can claim up to £100 from Vodafone to help with the termination fees.
Security - Along with the smart router and app, you also get security for your network that blocks dodgy websites, malware, and any sites you don't want the kids to see. You can add F-Secure anti-virus software for your devices too, free for the first six months.
So there are enough extras with Vodafone to make it worth your while, but it's got nothing on bigger broadband providers like BT and Sky in this regard. It helps keep costs down, mind.
Our verdict
It's almost worth getting Vodafone broadband for the router alone. With its smart features and top-notch technology, it really stands out compared to a lot of routers you get with broadband at a similar price point.
We'd recommend Vodafone for families - particularly if you've got kids who are juuust old enough to be using the internet. You can get faster fibre speeds for a really good price, and of course the ability to stay on top of your household's internet use at the touch of a button. Or, with these speeds and prices, it'll also do just nicely for homes of two to four internet users.
It's not the best in class for standard ADSL broadband, on the other hand. For basic, budget broadband, you're likely to find a cheaper deal elsewhere.
It also falls short of a lot of providers - Sky, Virgin Media, BT, TalkTalk, and so on - in that you can't get a bundle of broadband and TV together, and there aren't any added extras for mobile customers.
But for just broadband, it's not bad at all.
Our latest Vodafone broadband deals








*Average speeds are based on the download speeds of at least 50% of customers at peak time(8pm to 10pm). Speed can be affected by a range of technical and environmental factors. The speed you receive where you live may be lower than that listed above. You can check the estimated speed to your property prior to purchasing.