It's got low prices, good customer service, and plenty of charming Yorkshire folk in its ads - but is Plusnet worth getting?
It can be tough to choose a broadband provider - it's an industry steeped in loads of complicated jargon, after all - but we're here to make it easy for you. Here's what we think of what Plusnet has to offer, down to the nitty-gritty.
Cost
Plusnet is one of the lowest priced broadband providers in the UK. It's cheap. And you can knock even more off your bill by choosing a longer term contract, or by paying for a year of line rental upfront
Cost-wise, you'll find Plusnet alongside the likes of TalkTalk and Post Office, and usually lower than BT, Sky, and Virgin Media. Deals and special offers regularly pop up across the board though, so that may not always be the case. Check and compare deals for your postcode to see what's cheap for you right now.
Either way, here's what prices for Plusnet look like currently:
Plusnet broadband review
Compare broadband deals in your area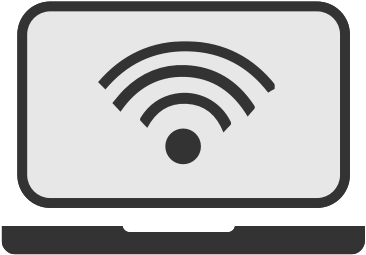 Speed
Plusnet broadband is available in three speeds (average speeds listed): 10Mb (ADSL broadband), 36Mb (fibre optic broadband), or 66Mb (fibre optic broadband).
That's pretty standard - much the same as what's available from Sky, TalkTalk, EE, and Vodafone.
Faster speeds are available elsewhere, though. BT's entry level fibre has average speeds of 50Mb and Virgin Media's broadband packages can exceed 350Mb.
Download limits, fair usage, and traffic management
There are no download limits at all with Plusnet - every package is truly unlimited.
Up until recently, it did manage web traffic, which slowed some users' connections on certain tasks at peak times. That's all in the past now, though - you really can use your connection unrestrained. Sweet.
Router
With Plusnet, you either get a Hub Zero (with ADSL broadband) or a Hub One (with fibre).
The Zero is… well, it's a router. It's not the best in the world, but it does the trick, and you'll be able to get online and connect a bunch of devices to your Wi-Fi without a hitch.
The Hub One, meanwhile, is actually pretty good. It's basically a re-skinned version of an old BT Home Hub model, so it's got decent specs, and it's good enough to handle fibre speeds. Wi-Fi works well, with the latest tech and wireless standards - it's dual-band with AC wireless, for instance, which means compatible gadgets can get a faster connection.
Honestly, for the price you pay for Plusnet fibre, you get a surprisingly good router.
Plusnet home phone review
All Plusnet broadband comes with a landline that you can make pay-as-you-go calls on. Or, you can upgrade it to include evening and weekend calls, unlimited UK calls, and international calling minutes to 35 locations.
That's not bad. Sure, you don't get quite as many features and whatnot as you would from a BT line, but for the price you pay, those aren't bad options. The inclusive calls on the evening/weekend and unlimited packages even cover mobile calls, which you won't get with a lot of providers.
Annoyingly though, the Anytime International Calls package includes anytime calls to UK landlines but not to mobiles. It costs extra to add mobile minutes onto that one.
Plusnet TV review
Some broadband customers can add Plusnet TV to their package too - essentially a YouView box with Freeview and 20 bonus entertainment channels. You've got the option to add extra too, like kids' TV and more HD channels.
This is on par with other YouView-based telly systems, like BT TV and TalkTalk TV, but there are some pretty big gap's in Plusnet's offering. You can't get Sky channels like Sky 1, for example, and there's not a lot on demand besides basic seven-day catch-up services like iPlayer.
It's worth mentioning that Plusnet TV is still in its early stages - so we may see a few changes here along the line.
For now though, you don't get any of the clever tech, masses of channels, or chunky on-demand box sets that you get with Sky or Virgin Media. Major TV fans are better off looking to those providers. But if you just want a few extra channels and an easy way to catch up with shows you missed, it's not bad at all.
BT Sport
One particularly nice boon with Plusnet TV is that you can get BT Sport.
BT Sport Lite is included at no extra cost with its TV package, which gives you the BT Sport 1 channel. Free Premier League matches - that's not to be sniffed at.
You can add the full pack too, either through Plusnet TV, or via an old Sky box and satellite dish if you happen to have them knocking around.
However, you won't be able to watch any sports online or via the app. So it's not the best way to get BT Sport - that would be through BT itself - and you can't get Sky Sports at all, but it's good to know it's an option if you want it.
Extras
Customer service - Plusnet is known for having fantastic Yorkshire-based customer service, for help with tech support and billing issues alike.
Plusnet Mobile - Low-cost mobile SIM plans are available from Plusnet, and if you're a broadband customer, you can get a plan on its even lower-cost Mates Rates.
Security - All its broadband packages come with Plusnet SafeGuard, which blocks dodgy website and gives you some parental controls; and you can add Plusnet Protect for virus protection on up to eight devices too.
Our verdict
If you're after low-price broadband, Plusnet is one of the best providers out there.
Download speeds are akin to some of the more costly providers, customer support is excellent, and, according to Ofcom, its service garners very few complaints. And the ability to get BT Sport ain't bad either.
It's definitely missing a lot of the stuff you can get with other providers - like free public Wi-Fi, or ultrafast speeds, or the sheer number of TV channels that Sky and Virgin Media have to offer. What you do get, though, is pretty decent.
See also:
Our latest Plusnet deals
*Average speeds are based on the download speeds of at least 50% of customers at peak time(8pm to 10pm). Speed can be affected by a range of technical and environmental factors. The speed you receive where you live may be lower than that listed above. You can check the estimated speed to your property prior to purchasing.