It's a subsidiary of BT, and a cool service to accompany a top-notch mobile network - but is EE broadband any good?
We're fans of EE's mobile network - superfast 4G and a wide range of plans always goes down well - but broadband is a different beast entirely. Here's a complete breakdown of everything you get with EE broadband, whether it's worth getting, and what we ultimately think of the provider.
Cost
EE's broadband is priced at the cheap end of the scale. It usually costs a little more than similar packages from Plusnet, TalkTalk, and Post Office, but it's almost always cheaper than BT, Sky, and Virgin Media.
Prices often change though, and all these providers are known for offering deals and special offers - including EE itself. We recommend comparing packages in your postcode to see what the current best deals are.
EE broadband review
Let's get to the important bit: what are EE's broadband packages like?
Compare broadband deals in your area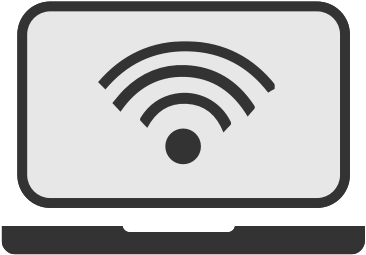 Speed
You can get EE broadband in three speeds: ADSL with average download speeds of 10Mb, fibre with average speeds of 36Mb, or fibre with average speeds of 67Mb. That's similar to most Openreach-based providers, including Plusnet, Sky, TalkTalk, and Vodafone.
Faster speeds are available elsewhere, however - basic fibre from BT advertises average speeds of 50Mb, while Virgin Media has packages that exceed 350Mb - so if you need some really high-capacity broadband, you may be better off elsewhere. For most of us though, EE's speeds will be more than enough.
Download limits and traffic management
All EE broadband is unlimited, and it means truly unlimited - there are no download caps, and no sneaky fair usage clauses.
It used to manage web traffic, which slowed users' connections for certain tasks at certain times of the day, but that's not the case any more. Using EE broadband is completely unrestrained - and we like that.
Router
You get an EE Bright Box router included with EE broadband - either the Bright Box 1 with ADSL broadband, or the Smart Hub with fibre.
The Bright Box 1 is… eh. It's fine. It's kinda crummy, as routers go, but for basic broadband it works just fine. Wi-Fi is secure, and everything connects properly without any issues, but you won't get the fastest speeds in the world. Then again, you won't get the fastest speeds in the world with ADSL broadband anyway.
On the other hand, the EE Smart Hub is actually pretty impressive. It's got some of the latest router tech going on, like 'ac' wireless, dual-band Wi-Fi for faster speeds on certain devices, and a 1Gb-speed ethernet port. For fibre broadband at this price range, the EE Smart Hub is one of the best routers on offer - in terms of tech, it's identical to the BT Smart Hub and on the same level as the Sky Q Hub.
EE home phone review
A landline with pay-as-you-use calls is included with all EE broadband. Or, if you prefer, you can upgrade it to anytime calls, anytime calls with mobile calling minutes, or add the International Extra add-on so you can phone other countries more cheaply.
For a few more calling features, you can also add Call Plus, which gives you a bunch of them. That includes three-way calling, call divert, anonymous call rejection, and more. That's pretty good - though it's not particularly flexible, as it's all or nothing. You'd be better off with BT if you want more choice here.
It's also a little lacking on your options for calling mobile numbers - again, it's either 1,500 monthly minutes or nothing. You may prefer a provider like Plusnet if you call mobile numbers a lot.
That said, all the main stuff that most of us want from a landline is available. It'll do just nicely.
EE TV review
EE TV can be added onto any broadband package. You get an EE TV box, which gives you basic Freeview TV plus loads of apps. There are plenty available, like NOW Broadband, hayu, Wuaki.tv, YouTube, Spotify, and so on, as well as basic catch-up from services like iPlayer.
Another big bonus is that you can access your whole TV system from the EE TV app on other devices - so you can watch your shows and access your apps from pretty much anywhere.
In other words, it's the millennial of pay-TV packages.
Of course, if you were hoping for proper premium TV with decent channels, you'll be sorely disappointed. You're a bit limited for HD channels too, with only the ones on Freeview and catch-up available.
So it's not great for major telly fans, who'd be better off looking at Sky or Virgin Media. Heck, you even get a lot more channels from smaller TV providers like TalkTalk and BT.
On the other hand, if you'd rather have a smart TV and rely on apps - and access it all in the same place as standard Freeview channels, in its own fully integrated system - you'll be right at home with EE TV.
What else?
EE mobile - If you get both EE broadband and an EE mobile plan, you'll get an extra 5GB data on your mobile every month. That's… kind of amazing, actually.
Security - All packages come with a free one-year trial of Norton Security for your gadgets.
Cancellation credit - Switching early from your current contract, with cancellation fees to pay? EE can give you up to £50 credit to help out.
You can read more about EE mobile here.
Our verdict
EE broadband is straightforward and good value.
There's quite a lot missing, especially on the TV front - but it makes up for that by throwing in a few ways to save money, if you can stand to lose Sky 1 and unlimited calls to mobiles.
If you want an all-singing, all-dancing family entertainment bundle, EE isn't for you.
If you want a simple broadband package, or superfast fibre broadband to connect a whole household of gadgets, EE is a good shout.
If you have an EE mobile too, EE broadband is fantastic - that extra 5GB of data on your phone every month is a seriously good bonus.
Our latest EE deals
*Average speeds are based on the download speeds of at least 50% of customers at peak time(8pm to 10pm). Speed can be affected by a range of technical and environmental factors. The speed you receive where you live may be lower than that listed above. You can check the estimated speed to your property prior to purchasing.