TalkTalk has had its problems, particularly around customer service. But if you're in the market for budget broadband with decent speeds, it's well worth a look.
About TalkTalk
Established in 2003, TalkTalk bills itself as a value provider, with a suite of services that takes in standard, ADSL broadband. faster fibre broadband, home phone and TV.
TalkTalk broadband has a lot going for it. For starters, it's one of the cheapest ways to get decent broadband - especially fibre.
Better yet, it often runs special offers which make prices even cheaper, or sweetens its deals with vouchers or gifts.
That said, you won't get the super-fast speeds that the likes of Virgin Media offer, and there's no cloud storage or Wi-Fi hotspot access either.
And according to Ofcom – as well as numerous customers – the customer service could definitely be better.
What broadband deals can I get from TalkTalk?
TalkTalk does it all: you can get unlimited broadband in your choice of speed, home phone packages, and even add on TV with the channels you like:
Unlimited broadband at different speeds - choose between standard broadband with its Fast Broadband package, or get a faster, more expensive fibre service with Fibre 35, Fibre 65, Fibre 150 Fibre, Fibre 500 or Ultra Fast Fibre.
TalkTalk's most widely available broadband requires a TalkTalk phone line - regular home phone users can add a different call plan to their package - such as anytime calls and cheaper ways to make international calls.
Option to bundle with TalkTalk TV - combine your TV, broadband and phone services together
Homesafe network level security - you also get TalkTalk SuperSafe internet security for one device as standard, with the option to expand the protection to up to eight devices for an additional charge.
Not sure TalkTalk is for you? Take a look at a wider range of providers and deals.
Can I bundle TalkTalk broadband with TV?
Yes, you can. In fact, TalkTalk broadband and TV bundles represent one of the cheapest ways to get subscription TV in the UK.
However, it's worth noting that you'll need to be take TalkTalk fibre broadband to get TalkTalk TV. It's not available with TalkTalk's standard broadband or as a standalone service.
Here's an overview of the key elements of TalkTalk TV:
YouView set too box: The YouView set top box is the cornerstone of TalkTalk TV and combines Freeview TV with streaming services and catch-up TV. Gets you 80 Freeview channels, including 15 in HD.
TV add-ons: You can get extra channels by adding streaming services on a rolling-contract basis. These include NOW TV Cinema, Entertainment, Kids and Sport passes. As well as Netflix and Amazon Prime Video.
Multi-room: Extra YouView boxes are available for an additional one-off charge of £25. You'll require one for each room in which you want to watch TalkTalk TV.
Can I get a home phone with TalkTalk?
Yes, TalkTalk offers landline as standard with its most popular and most widely available packages. And you can add call plans to your bundle, too.
Call options include anytime calls and international calls.
Can I get fibre optic broadband from TalkTalk?
Yes, you can. And it's fair to say that TalkTalk's best-selling, most widely available fibre packages are well in line with comparably priced deals from the likes of BT, EE and Vodafone.
TalkTalk's Fibre 35 and Fibre 65 packages, for instance, offer average speeds of 38Mbps or 67Mbps respectively. Both of which are easily fast enough for all but the busiest homes.
TalkTalk also offers Fibre 150, with average speeds of 145Mbps, as well as higher-end packages with average speeds of 250Mbps and 500Mbps. However, these are only available in select parts of the UK.
All TalkTalk fibre packages includes unlimited downloads, internet security, a Wi-Fi Hub, and the option to add TV.
Can I get TalkTalk broadband deals in my area?
TalkTalk is one of the UK's most widely available broadband providers, so there's a good chance you can get it in your area. However, there are still some areas where TalkTalk does not reach.
To find out if it's on offer where you live, type your postcode into our availability checker, below:
Compare broadband deals in your area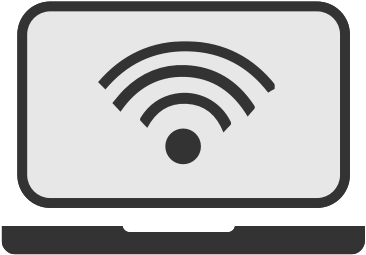 What speeds can I get with TalkTalk broadband?
Similar to BT, TalkTalk offers a selection of fast broadband packages. These are:
Fast Broadband: average download speeds of 11Mbps
Fibre 35: fibre optic, average download speeds of 38Mbps
Fibre 65: average download speeds of 67Mbps
Fibre 150: 145Mbps (data-only service with limited availability)
Fibre 500: 500Mbps (data-only service with limited availability)
Ultra Fibre Optic: 900Mbps (solely on offer in very limited range of locations)
Most broadband providers offer similar speeds - they're identical to what you get from Sky, Plusnet, and EE, for instance - though you can get much, much faster from Virgin Media.
The speed you'll actually get on your line can vary a lot, however, depending on where you live. TalkTalk will give you a speed estimate for your address when you sign up.
In the market for a quicker broadband service? Compare our selection of fast broadband deals.
What's good about TalkTalk?
Like the sound of TalkTalk broadband? Here's some reasons why it might be for you:
Simple and affordable broadband and TV packages
One of the cheapest ways to get subscription TV in the UK
Unlimited broadband - perfect for large families or heavy users who want peace of mind that they can use the internet as much as they like
Superfast fibre packages perfect for streaming movies and TV online, downloading music, and gaming
TV is very flexible - can add extra channels/steaming services on a monthly basis, and cancel at any time.
Can access Netflix, and subscription can be included as part of your TalkTalk bill if you wish
TalkTalk TV app included with all TV packages - lets you watch on-demand content and some live channels on smartphone and tablet
HomeSafe network-level security included as standard with all broadband packages
Special offers and exclusive deals regularly available
What's bad about TalkTalk?
TalkTalk's fastest fibre broadband has very limited availability - use our postcode checker to see if you can get it
You can't get standalone broadband, only as part of a package with a phone line
Faster broadband available from other providers, such as Virgin Media
TalkTalk TV has fewer channels than Sky or Virgin Media
TalkTalk's YouView box doesn't allow you to record
Weaker customer service than other providers, according to Ofcom customer satisfaction data
No 12-month contracts - 18 months is the only contract length available
How does TalkTalk compare with other providers?
TalkTalk isn't the fastest provider. But it's consistently one of the UK's cheapest broadband providers, with packages that team decent broadband with good prices.
That means that if you're on a tight budget, there's a lot to recommend to TalkTalk. But there is a question mark over customer service.
And despite TalkTalk's attempts to make improvements, customer support still isn't highly rated.
Read more about what TalkTalk has to offer:
Alternative providers
Frequently asked questions
Can I get TalkTalk broadband without a landline?
All TalkTalk's most popular ADSL and standard fibre broadband products require you to take a landline. The exception are its Fibre 150, Fibre 500 and Fibre 900, all of which are available as a data-only service.
How much is TalkTalk broadband?
As you'd expect for a supplier that's marketed as a 'value provider', TalkTalk deals are among the UK's cheapest.
However, you may be able to get cheaper by plumping for Shell Energy or Plusnet, whose standard, ADSL broadband prices usually come in at under £20 per month.
On a budget? Take a look at our pick of the standout cheap broadband deals.
How long will it take to install TalkTalk broadband?
Switching to TalkTalk usually takes about two weeks, but the process may take longer if installation is required.
When the switchover is taking place, you're only likely to be without an internet connection for a matter of minutes.
Find out more about switching provider with our one-stop guide.
Is TalkTalk broadband cheap?
Alongside the likes of NOW Broadband and Shell Energy, TalkTalk packages are among the most keenly priced on the market and are regularly available at discounted prices.
Better still, TalkTalk often sweetens its packages with free gifts or vouchers/gift cards. You'll find these time-limited giveaways clearly marked on our comparison tables.
TalkTalk also represents one of the cheapest and flexible ways to get a set top box-based pay-TV service, with its YouView-based TV packages.
Is TalkTalk broadband unlimited?
Yes, all TalkTalk broadband packages are truly unlimited, which means you can use the internet, stream video and play online games as much as you like, with no need to worry about hitting a usage limit.
When you sign up for a truly unlimited package you can also guarantee that TalkTalk won't ever deliberately slow down your broadband service, even at peak times.
All of which means that TalkTalk broadband deals are a good bet for busy family homes, gamers and movie buffs who like to watch in HD or even Ultra HD.