When it comes to broadband providers, you won't find bigger than BT. It has arguably the widest range of options - comprising home internet with tons of extras, as well as business broadband to boot.
But is it right for you? In this guide we'll take a look at the ins and outs of BT broadband, what we like and don't like about it, and what actual BT customers have to say about it.
What broadband packages can I get from BT?
BT broadband packages fall into three basic camps:
Standard broadband
Broadband and TV.
Each package can be customised to your liking, so if, for example, you want more inclusive calls, you can upgrade the default call plan before you sign up.
BT fibre optic broadband
If you want to get the most out of the internet, BT fibre optic broadband (formerly known as BT Infinity) is the way to go. It's perfect for families and houseshares, and makes streaming movies, playing and downloading games, and surfing the web better.
All BT fibre packages include a BT Smart Hub wireless router and free access to the millions of public BT Wi-fi hotspots across the UK.
Moreover, all broadband packages come with BT's pay as you go call package. Calls are charged at 20p per minute.
Here are some options currently available:
BT Superfast Fibre Essential - This gives you average download speeds of 36Mb and unlimited usage. This package is a good choice for individuals who want fast broadband for browsing, messaging and social media, as well as watching videos, using services like Skype or playing games online.
Superfast Fibre - This gives you average download speeds of 50Mb, totally unlimited usage with no traffic management and BT Virus Protect on up to 2 devices. It's perfect for streaming videos and music, and for playing games online. It's a great choice for families or if you're living in shared accommodation, as it means everyone can get online without your connection becoming slow.
Superfast Fibre 2 - This gives you average download speeds of 67Mb, totally unlimited usage, 500GB of online storage and BT Virus Protect on up to fifteen devices. It's perfect for large families or shared houses with lots of web-connected gadgets like phones, tablets, TV boxes and games consoles as its fast enough to support loads of people at once.
BT Broadband
Standard BT broadband - or BT Broadband, as BT calls it - packages give you an average download speed of 10Mb - although you may get more or less than that - see the FAQ section below for more details - a BT Home Hub wireless router, free access to millions of public BT Wi-fi hotspots and Virus Protect on up to 2 devices.
Broadband Unlimited - This has totally unlimited downloads and includes pay as you go calls (charged at 20p per minute) and 100GB of cloud storage. It's a good choice if you share your connection with a couple of other people but don't need superfast speeds.
Can I get BT deals in my area?
BT's broadband packages are available in most areas of the country. So chances are at least one of its packages will be available where you live.
However, fibre optic broadband isn't offered everywhere, so you may find standard broadband is your only option if you live in a rural or remote location.
To find out which broadband packages are available in your area, enter your postcode below.
Compare broadband deals in your area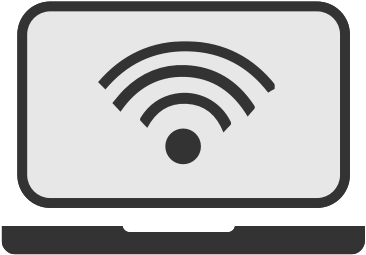 BT TV
BT TV is based on YouView. You get a box which lets you watch, record, pause and rewind Freeview channels, easily catch-up on shows you missed and access a vast range of TV shows and movies on-demand.
You can also add channels you can't get on Freeview, like the three BT Sport channels, Comedy Central and Syfy.
You can only get BT TV with BT fibre or BT Broadband.
What's good about BT broadband?
Wide range of packages that will suit most people
Widest availability of all providers in the UK
Totally unlimited broadband with no traffic management - BT won't slow down your connection any time
Affordable TV bundles
Online storage included with all packages
Free access to the huge network of public BT Wi-fI hotspots
BT Home Hub 'smart' wireless router is one of the best provided by… providers
BT Parental Controls included with all packages
Special offers often available - compare broadband to see what's about now
What's bad about BT broadband?
More expensive than that of many providers
BT fibre optic broadband still not available everywhere
Not the fastest broadband available
TV packages less expansive than that of Sky and Virgin Media
Tight usage limits on cheapest packages
Our latest BT broadband deals
*Average speeds are based on the download speeds of at least 50% of customers at peak time(8pm to 10pm). Speed can be affected by a range of technical and environmental factors. The speed you receive where you live may be lower than that listed above. You can check the estimated speed to your property prior to purchasing.
More about BT
Take a look at what else BT has to offer:
Frequently asked questions
How much is BT broadband?
Although BT isn't the cheapest broadband provider in the UK – you'll find cheaper packages from Plusnet and TalkTalk – it offers a good service, as well as a range of ADSL, fibre and ultrafast broadband packages to pick from.
How much you spend depends on the package you choose. For example, BT's fibre optic and ultrafast packages are more expensive than its standard, ADSL broadband packages because they come with faster speeds.
Is BT any good?
Overall, BT broadband offers a good, reliable broadband and, although it isn't the cheapest provider, you will get a decent service as well as some great extras.
These include access to thousands of Wi-Fi hotspots, plus the option to add BT Sport, Sky Sports Main Event and Extra, as well as Sky Cinema.
Click here to find out more about BT's services.
What BT speeds will I get?
The BT broadband speed you get depends on what's available in your area.
To check which speeds are available in your area, use our speed checker.
What BT package should I get?
Which package you should choose depends on a number of factors.
For example, if you stream video and HD in 4K, download large files, play video games online or live in a shared house with lots of gadgets being used at the same time, you'll need one of BT's fibre optic packages.
Conversely, if you use the internet to send emails, browse social media, stream HD videos and want to save money, one of BT's standard broadband unlimited package will be the best option for you.
To find out more about broadband speeds, check out our guide on download and upload speeds here.
Can I get BT broadband without landline?
Unfortunately, not.
Because BT uses copper wire to deliver an internet connection to your home, you'll need an active landline. The same applies to its fibre optic packages, too.
This also applies to the majority of broadband providers, except Hyperoptic and Virgin Media, who use their own full fibre network.