Your choice of broadband providers and the speeds you can get are hugely affected by where you live. Here's how to find out what's available in your area and the providers that offer the best coverage.
What does broadband availability mean?
The term 'broadband availability' refers to the range of providers who offer a broadband service where you live, as well as the sort of speeds and type of broadband that's available to you in your area.
If you live in a town or city, you'll be able to take your pick from a range of providers, offering standard broadband or faster fibre broadband.
However if you live in the countryside or somewhere remote, your choice may be limited to providers who solely offer standard broadband. And you may not be able to get fibre broadband at all.
The UK's broadband landscape is changing though, with super fast fibre broadband provision being extended to more and more locations.
At the time of writing, it's available to 95% of UK homes and businesses.
The best and most failsafe way to find out what's available in your area is to use our postcode checker.
Just input your postcode and we'll show you exactly what's available where you live and suggest some packages that'll you get you the most for your money.
Why does broadband availability vary in different areas?
A number of reasons. But it all comes down to where different broadband providers have rolled out their networks.
Fibre optic cables need to be run in the ground, and street cabinets (the green metal ones you see on the side of the footpath) need individual providers' equipment installed in them. Broadband availability where you live will depend on what's been installed in your area.
Most providers use the Openreach physical network, but they'll vary exactly where they offer their services – often based on the capacity of the local lines and cabinets. Your neighbour around the corner might have access to different broadband packages from you, simply because they're connected to a different part of the network.
Add to that, Virgin Media has its own independent network. That's a whole other set of equipment to think about.
It can even vary by building. It might be difficult to deliver top-speed fibre broadband to flats in a big apartment building… or on the other hand, a smaller ultrafast company such as Hyperoptic may have specifically installed its services there.
What's the top broadband in my area?
Well, that depends on your area!
The simplest and fastest way to find out the best broadband packages that are available in your area is to use our postcode checker. Just type in your postcode and we'll do the rest.
Then, use the filters to narrow down your search and find the broadband package that suits you. You can sort by cost to see the best value packages, and sort or filter by speed to see the fastest broadband available at your address.
Compare broadband deals in your area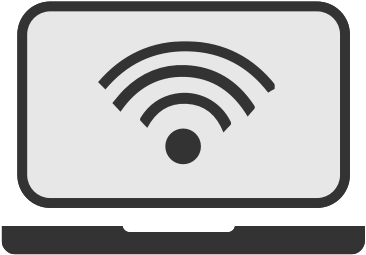 What broadband providers are available in my area?
There's only one way to find out: by running a postcode check using the form above.
Just about everyone in the UK is connected to the Openreach network, which carries providers such as:
However, some of them may not offer their packages to you, depending on what speeds the lines can reach in your area.
You may also find packages available from providers with independent networks, such as:
Similar broadband packages
Frequently asked questions
Which broadband provider has the best coverage?
When it comes to standard broadband almost all the best known providers, such as BT, TalkTalk, Plusnet and Sky, use the same national network infrastructure, which covers 99% of UK homes and businesses.
So there's nothing to choose between them when it comes to coverage.
With fibre broadband, once again, the likes of BT, TalkTalk, Plusnet and Sky use the same national, fibre broadband network, which covers 95% of homes and businesses in the UK.
Consequently, once again when there's no difference in coverage provision.
The major exception is Virgin Media, which operates its own, separate fibre broadband network. This covers about 60% of UK homes.
You're more likely to be able to get Virgin Media broadband if you live in a town or city.
That's because its network mostly covers the UK's most densely populated areas.
Do broadband speeds differ between areas?
Broadband speeds vary significantly between different postcodes, and even different homes on the same street.
They're affected by a number of factors, including the type of property you live in and how far you live from your telephone exchange.
Under regulations for broadband advertisements, the speeds listed by providers must be available to at least 50% of customers at peak times.
So although there's a good chance you'll get the advertised speed, it's not guaranteed.
If you want broadband that absolutely guarantees fast speeds, fibre optic broadband is the way to go.
Not only is it considerably more reliable than standard ADSL broadband, it'll give you speeds much closer to those advertised.
10Mbps or 11Mbps

- Available pretty much everywhere, these sort of speeds will suit you if you just use the internet for browsing the web, sending emails, and maybe a bit of streaming.
24Mbps-72Mbps

- This is the usual range for download speeds on fibre optic packages, qualifying as 'superfast', and more than 90% of households can get them. It's ideal if you have a lot of gadgets to connect, and like to stream TV, play online games, or regularly download HD movies.
300Mbps and above

- Connections at this speed and above count as 'ultrafast', and they aren't available everywhere. It's worth considering if you have a big household with lots of people online at once.
Where do we get our broadband availability data?
We get availability information about standard and fibre optic broadband directly from providers.
We make sure all the data is checked and updated regularly to make sure it's accurate. The price of packages can vary between areas too, so we also track prices.
When you enter your postcode we compare it against all the data we've collected to show you the best broadband deals that are available in your area.